Check out this "carspotting" post made about Walker Wilkerson's S13 on MotorMavens website:
Click Here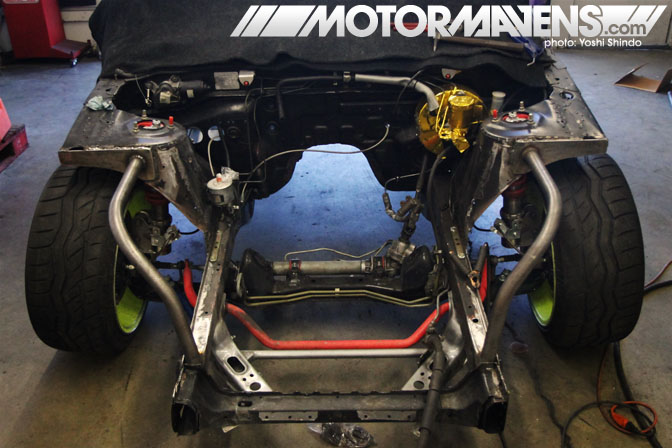 I like how the front and the rear are chopped down and made tubular (easy to fix if you hit a wall drifting)
This might end up on your reading and drooling list. It is a one-off Mini-Truck looking Tube chassis drift car. It has all of the best components and ideas rolled up into one well thought out-scratch built car!
Engineered to Slide
Engineered to Slide's Nigel Petrie performs a #shedbake.
from
High Performance Academy
on
Vimeo
.
ETS Drift Ute - Rebuild Timelapse
from
Engineered To Slide
on
Vimeo
.
More on the builder Nigel Petrie from SpeedHunters:
SpeedHunters Has you COVERED- CLICK!!!
Check out Nigel's personal blog:
ETS BLOG CLICK!!
Check out these unforgiving race cars. They are so tight and low.. Can you imagine being inside of one being shaken up every time you hit a bump?!!
R-Gruppe blog
And some technical info that I've been looking into. Maybe we can try this on the Ford??
Click the link!